新闻
Happy Easter special offer
保持联系
接收邮件包括特别优惠,促销,独家产品资讯,新的发布以及新的资讯。
Happy Easter special offer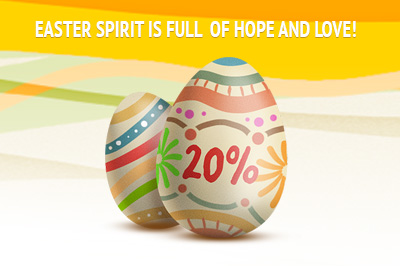 The spirit of easter is all about Hope, Love and joyfull living. Wishing you Happy Easter! DAEMON Tools offers 20% off for ALL products. Celebrate great holiday with great discount. Choose your favorite software for a fair price.
Offer is available from the 14th till 21st of April only.
Shop now! ALL DAEMON Tools software for special Easter price!